Notice: Undefined index: width in /home/chewmeil/public_html/malaysiapropertyreviews.com/wp-content/plugins/convertplayer-video-lead-capture-player-for-youtube-vimeo/php/core.php on line 29

Notice: Undefined index: height in /home/chewmeil/public_html/malaysiapropertyreviews.com/wp-content/plugins/convertplayer-video-lead-capture-player-for-youtube-vimeo/php/core.php on line 30

Akasa Cheras South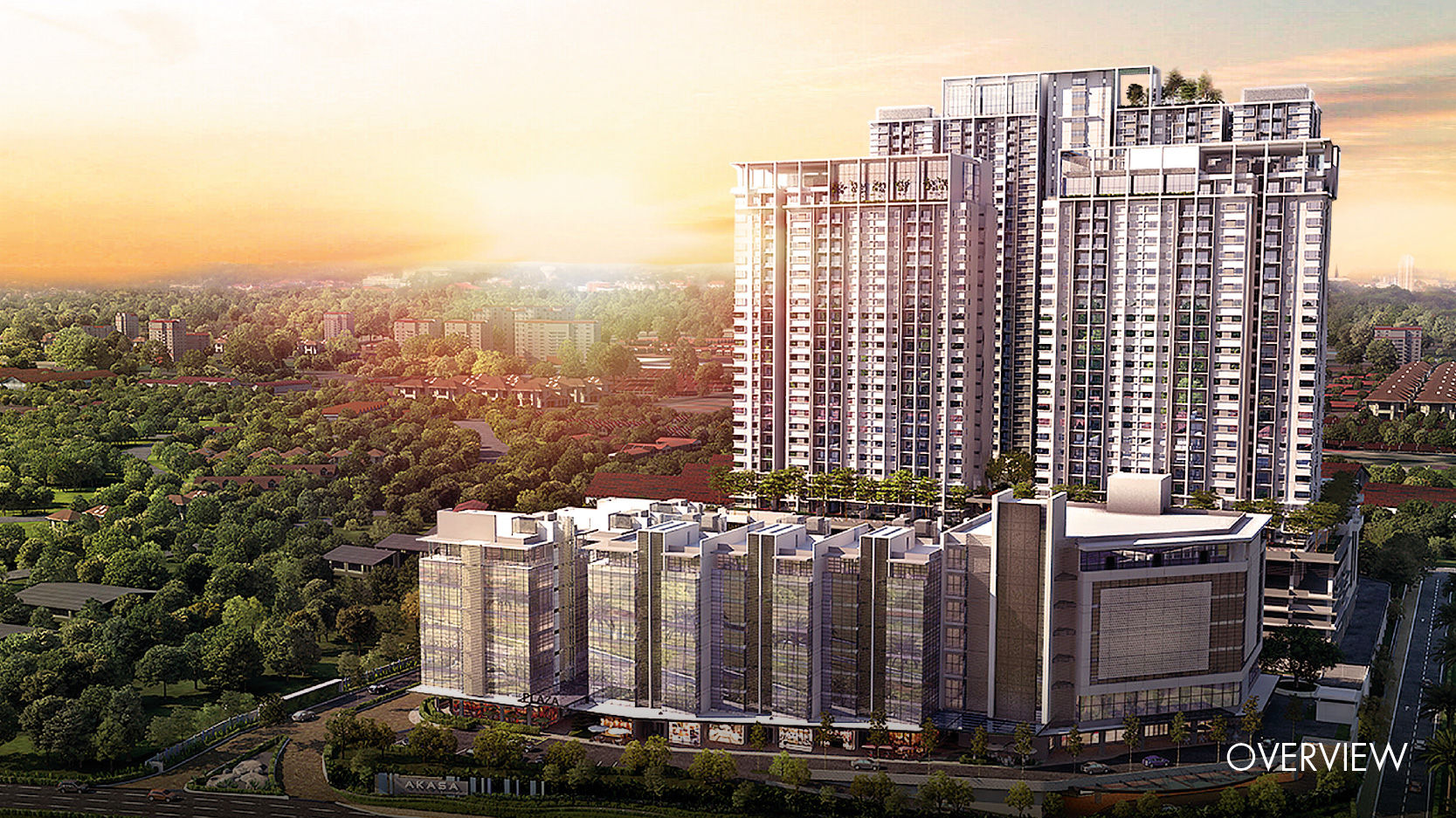 Akasa Cheras South is a luxury resort-styled residential condo in Cheras South, spanning across 430,000 sq ft of land.  Recreational space is approximately 150,000 sq ft with a man-made beach, Olympic length lap pool, sports hall, outdoor pavilion, entertainment chamber, gourmet kitchen and much more.  It is always nice to go home to a whole lot of leisure possibilities without the need to travel beyond home.
Convenience at the doorstep of Akasa Cheras South
Akasa is just 30 minutes from the city centre and connected via major highways and public transportation.  Here's a few notable conveniences near Akasa Cheras South:
AEON Cheras Selatan
Econsave
Columbia Asia Hospital
Australian International School
Cempaka International School
Alice Smith International School
MRT Bandar TUn Hussein Onn
MRT Batu Sebelas Cheras
Akasa also benefits from 3 major highways, namely:
Kajang Dispersal Link Highway (SILK)
Cheras-Kajang Highway
Besraya Highway
Floor Plan
There are many different layouts to choose from, with sizes ranging from 850 sq ft to 2,048 sq ft.  All the units comes with a nifty utility room – this is a great selling point as most apartments do not have a utility room.  The utility room is a great place to store the extra chairs, the travelling bags and all those things that could go into a store room.  On top of that, there is a yard in all units regardless of size – another plus point because many new developments go without a yard which I find it unsuitable for a real living space.  The yard is useful for the washing machine, to store your broom, pails and stuff that would not look beautiful in your kitchen or living room.
Type A

Size : 850 sq ft
2 Bedrooms + 1 Utility Room
2 Bathrooms
Location : Tower A
With Balcony

Type D

Size : 1,500 sq ft
4 Bedrooms + 1 Utility Room
3 Bathrooms
Location : Tower B and C
With Balcony

This is a dual key unit with separate entrance for an en-suite unit.
There are many exciting floor plans to consider, to view all the floor plan download the brochure below.
Location of Akasa Cheras South
To give you a precise idea of where Akasa Cheras South is, view the image below: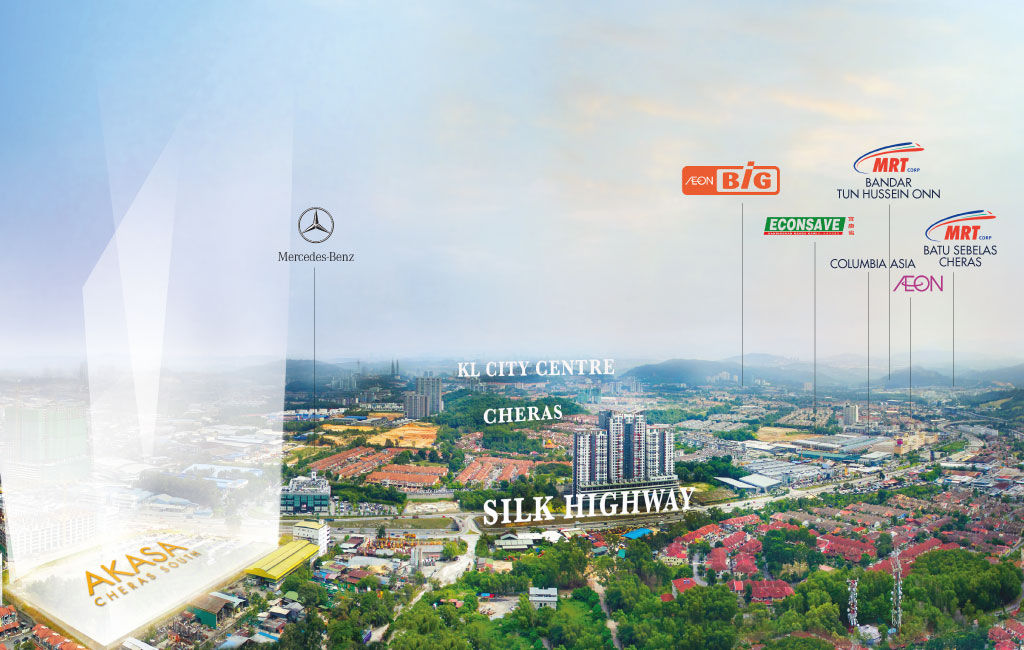 If you are keen on properties in Cheras, do check out the other Cheras properties.