EkoCheras
EkoCheras is an exciting mixed development situated on 12 acres of prime freehold land along Jalan Cheras, 9 km away from Kuala Lumpur City Centre. This development by Ekovest is uniquely positioned just near the Taman Mutiara MRT station, making it easy for residents who would like to take advantage of the public transport. It will also be the tallest development in the area with its twin duplex service apartment towers with Sky Lounge and Roof Garden, making it an iconic feature for Cheras. This unique property development will also feature a lifestyle shopping mall with an approximate one million square feet of retail space or 238 retail units in the lower 4 levels.
The location of the project is very ideal as it is just along Jalan Cheras. Therefore it is about 20 minutes drive to various shopping malls, leisure and entertainment outlets such as Suria KLCC, Pavillion and Avenue K. It is also suitable homes for those working in the Golden Triangle or Bukit Bintang or Kuala Lumpur City Centre as it is just about 25-minute drive away in normal traffic.
This is a mixed development encompasses of Office Suites, Three Service Apartment Towers, Hotel Suites and Shopping Mall, pictured as below. It has a direct link bridge to the Taman Mutiara MRT Station, thus making it very accessible to residences, staff and visitors to the mall and hotel.
If you are keen on other locations, we also have reviews on properties in Sungai Buloh, Southern Klang Valley, KL Sentral and Bukit Rahman Putra.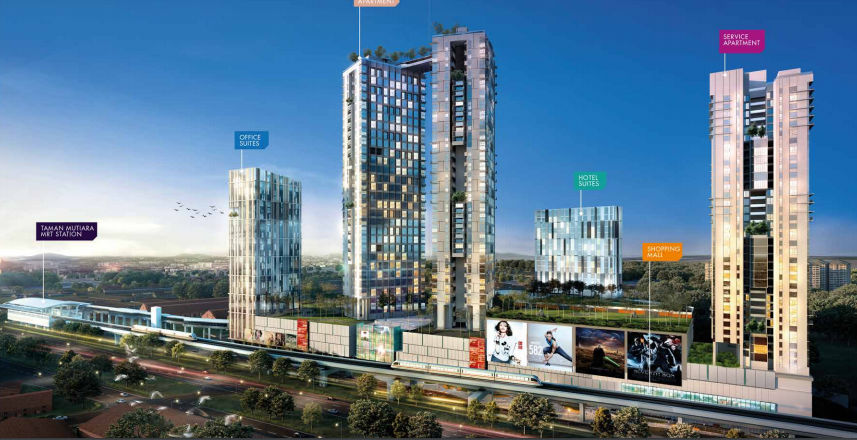 ---
Location of Ekocheras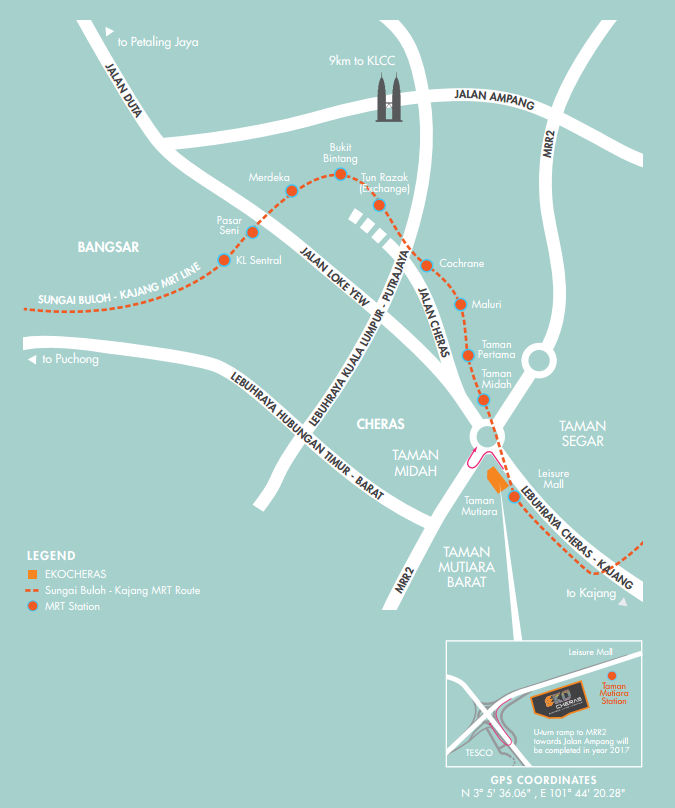 ---
Office Suites at Ekocheras
There are a total of 180,000 sf of development with 105 units available in 11 layouts ranging from 1,118 sq ft to 2,706 sq ft. Main features include full fibre optic facilities, 3-tier 24 hours security system and ample parking space.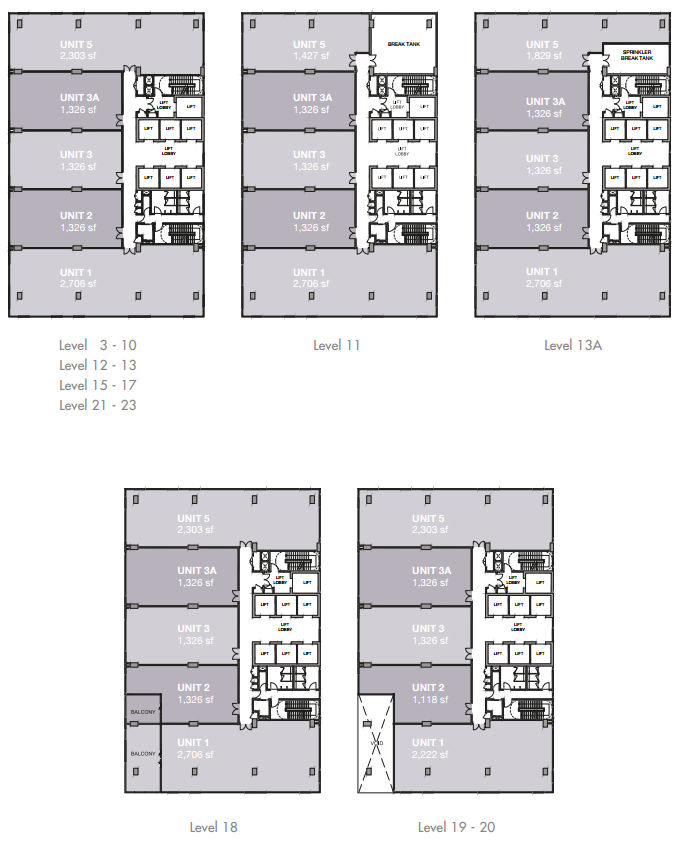 ---
Hotel Suites at Ekocheras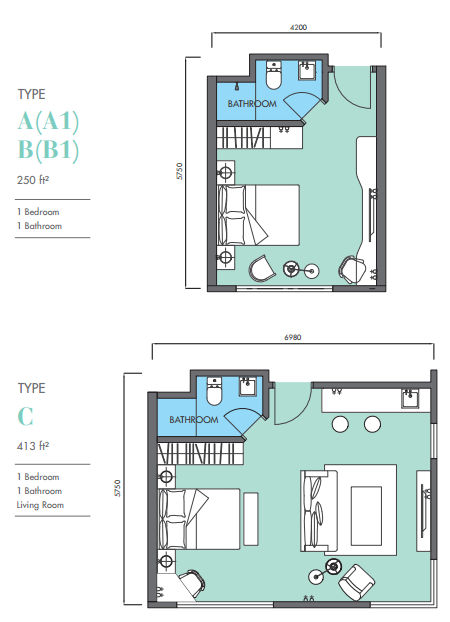 The hotel would have a total of 260 units in 16 levels and 5 types of layout ranging from 250 feet to 413 feet, and below is the layout of the hotel suites – which comes in a miniature 250 sq ft of 1 Bedroom and 1 Bathroom to a larger version of 413 sq ft with an additional living room.
---
Ekocheras Service Apartments
There are 3 Residential Towers featuring different layouts, sizes, and price ranges to suit homeowners and investors. Tower H and J are both 60 levels ranging from 762 sq ft to 1,328 sq ff in the configuration of 1, 2, or 3 Bedrooms – and interestingly have a Sky Lounge and Roof-Top recreational deck complete with celebrity kitchen. Tower E is a 38 level building with 353 units ranging from 596 sq ft to 1,240 sq ft. It has a roof-top garden for residents to enjoy the breathtaking view of the city and its surroundings.
---
Ekocheras Service Apartments Floor Plan
A1 & A2, E1 & E2
A1, B1, C1, C3, D1
B1, B3, C1
A1, A3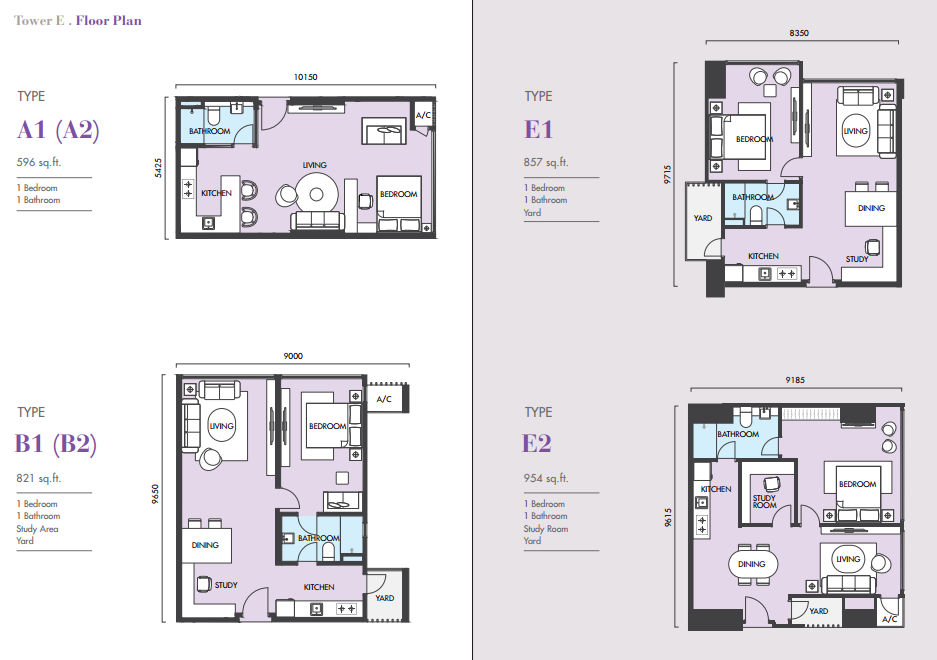 Tower E's Layouts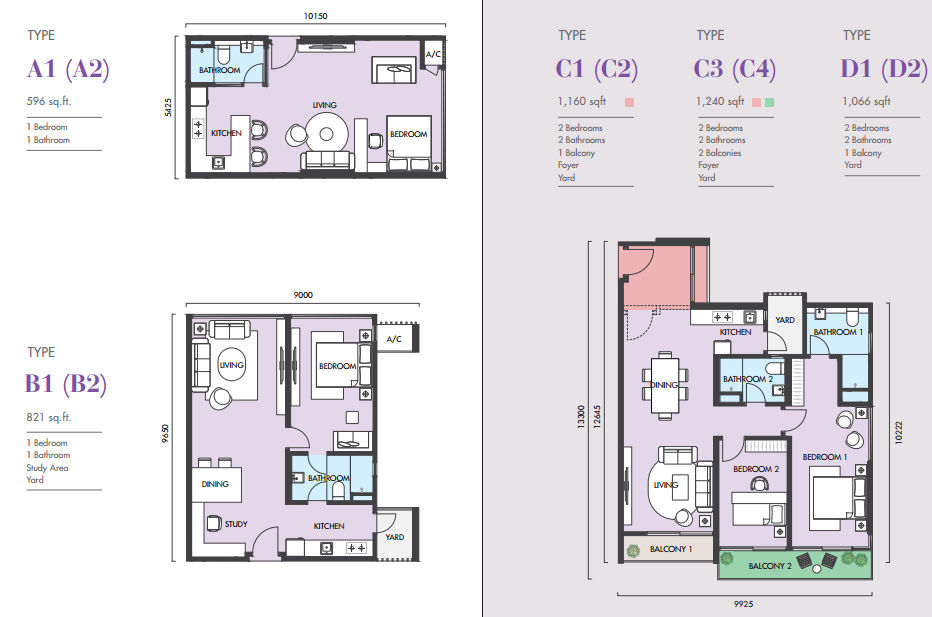 Tower E's Layouts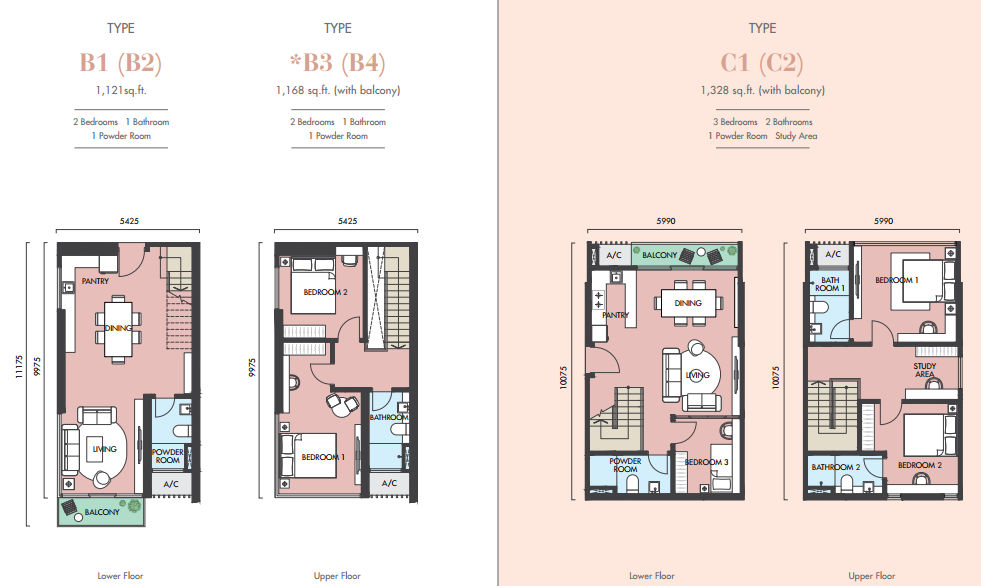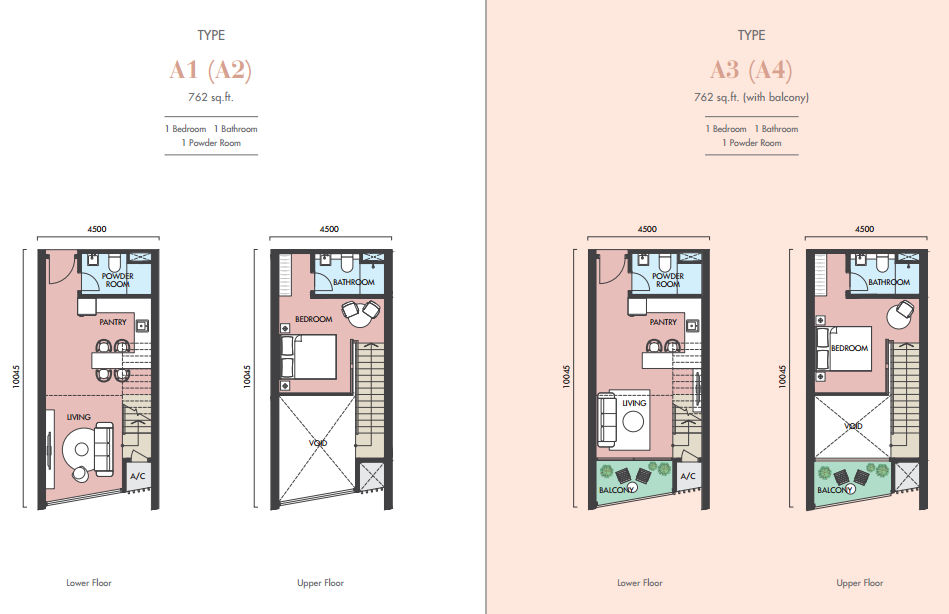 ---
About The Developer – Ekovest Berhad
Ekovest was listed in the Bursa Kuala Lumpur on August 1993 and is one of the leading construction companies in major civil engineering and building works. They are involved in many turnkey projects, design & built projects and project management. Ekovest has also won the Top 10 Developer Awards and Best Mixed Development for EkoRiver Centre project, awarded by Property Insight. Amongst some projects in their belt include EkoTitiwangsa and Oasis Kajang and of course EkoCheras.