Areca @ Palma Sands
Areca Fact Sheet
Land size 20 x 70
Build Up from 1,824 sq ft
4 Bedrooms
3 Bathrooms
Kitchen with Yard
Guest Room with Ensuite Bathroom
Gamuda Cove Areca is a double-storey terrace house with a land size of 20 x 70 and built up starting from 1,824 sq ft. Areca is part of Palma Sands which features only 490 double-storey terrace houses.
Gamuda Cove Areca is 20 x 70 in land size and built-up starting from 1,824 sq ft for intermediate units and 1,857 sq ft for corner units. This house with modern architecture comes with four bedrooms and three bathrooms. Decently sized for the average family, it has a family room on the second floor and an open concept for the living, dining, and kitchen area.
The spaciousness of the home was apparent throughout the house. Even the ground floor room was adequately sized as an extra bedroom and is en-suite with the bathroom – making it convenient for the guest or an elderly family member. The family hall on the first floor was also the right size for a tv room or a reading corner or even a small library! It is a well-thought-out layout that is functional for a modern family, with ample space for everyone to live in and enjoy the beauty of living within nature in the city of Gamuda Cove.
Areca is FULLY SOLD
---
Areca Virtual Showhouse
Below is the virtual showroom of Areca so that you can get an idea of the size & layout of this beautiful home in Gamuda Cove. Get a feel of how you & your family can enjoy living in Areca.
---
Areca Floor Plan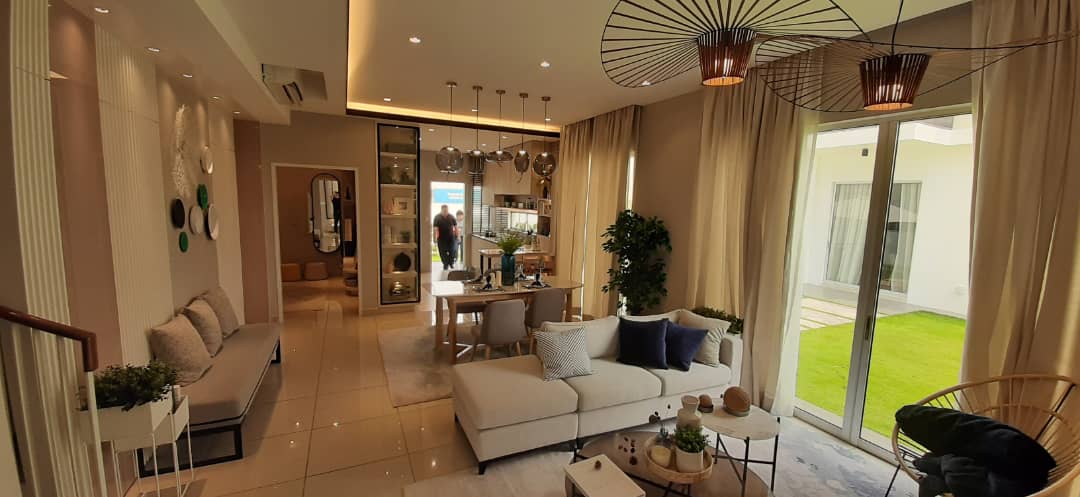 Areca is FULLY SOLD.
View other properties in Gamuda Cove or drop an enquiry for future launches.